Selamat Datang di Kehidupan Premier®
---
Best Western Premier Hotels
Hotel Best Western Premier memiliki standar yang lebih tinggi, seperti suasana yang elegan, fasilitas kelas satu, akomodasi superior, dan layanan yang lebih baik.
Para wisatawan akan menikmati perlengkapan dan fasilitas modern di seluruh hotel, termasuk sebuah pusat kebugaran, business center yang lengkap, tempat makan, cocktail bar, dan ruang berkumpul yang nyaman di sekitar hotel.
Kamar-kamar yang luas dan kelas atas menyambut Anda dengan detail yang indah, linen premium, dan fasilitas yang mudah digunakan seperti kulkas mini dan pembuat kopi. Setiap detail dirancang untuk membuat masa menginap Anda lebih nyaman.
---
Perlengkapan dan Fasilitas yang Tersedia di Sebagian Besar Best Western Premier:
Tempat makan dan cocktail bar
Sarapan gratis
Internet gratis berkecepatan tinggi
Pusat Layanan Bisnis
Pembuat kopi dan teh dalam ruangan
Linen dan handuk premium
Perlengkapan alat mandi
Kolam renang
In-room safe deposit box
Microwave dan kulkas dalam ruangan
Boardroom dan ruang meeting
Pusat kebugaran
---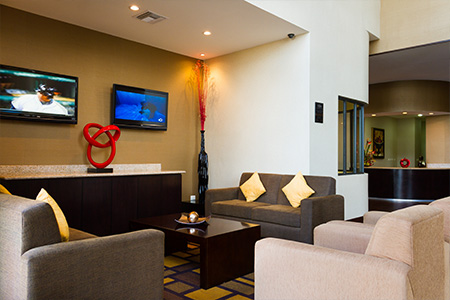 *Amenities and services may vary at individual hotels worldwide. Please check individual hotel listings for a complete list of amenities and services.